LEA
CLIENT Pernod Ricard
Project Type Event Manager Chatbot
Les Embiez
Paul Ricard Island is a beautiful unspoiled place, located in South of France. It is where Pernod Ricard holds its annual conference. Attendees come from the various Group entities from all over the world. They are gathered together for a week on the Embiez Island to exchange on the past, present and future of the company.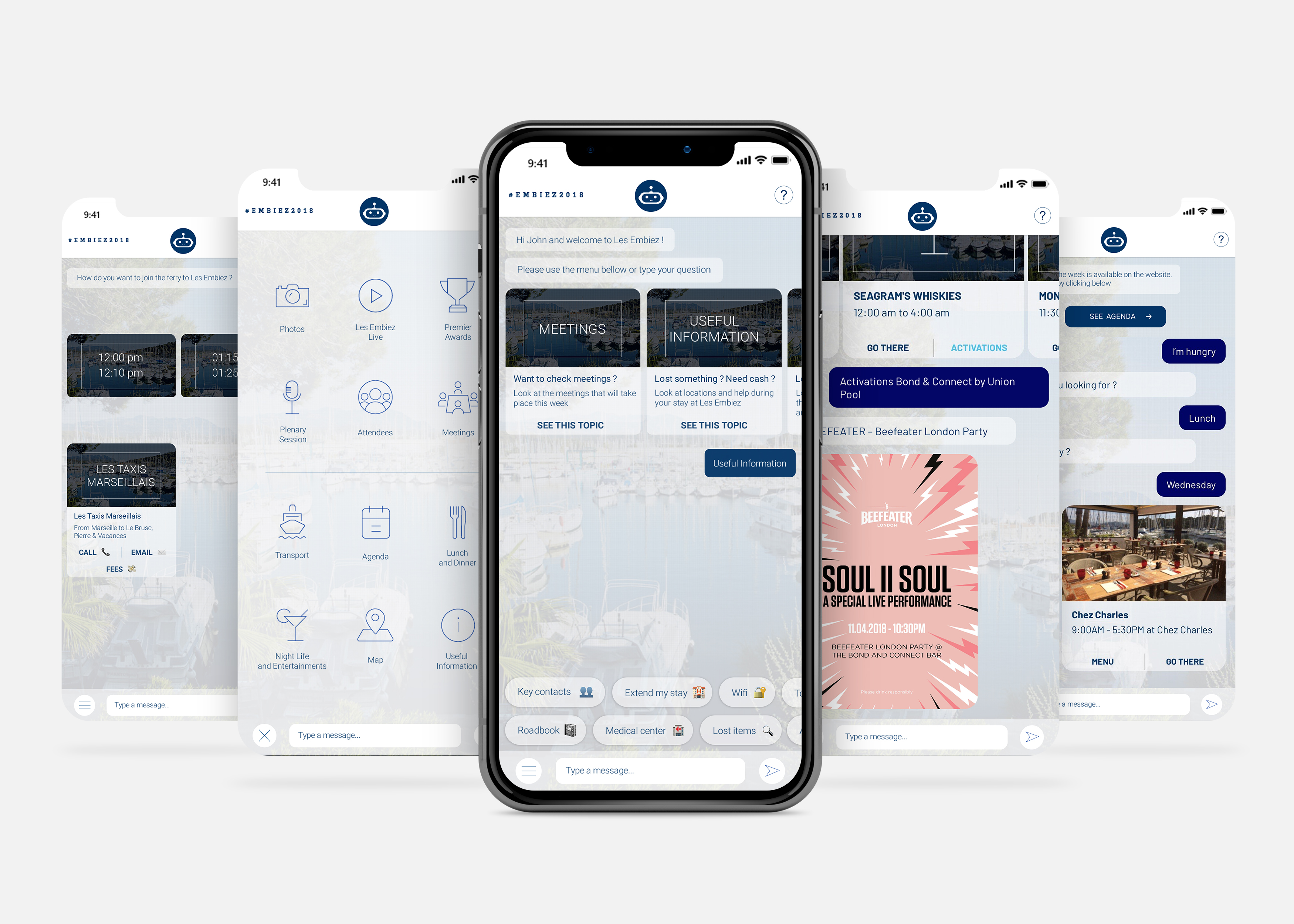 Les Embiez Assistant (LEA) project
As part of our partnership, Pernod Ricard relies on the innovative capacity of Expertime. It was used once more, to optimize the oranization, information and management of the Les Embiez event. We decided together to "replace" the traditional mobile application offered to participants by a conversational agent, or chatbot, during this week of festivities.
And so was born LEA : Les Embiez Assistant.
The event chatbot was entirely developed by Expertime / Open. Its mission was to help participants at any time of the event (before, during and after). And it offered numerous services: agenda, map, transportation details (arrivals, departures, …), dinners, parties, meetings, practical information (wifi, contacts,. ..) … and many other topics to cover the broad spectrum of such an event.
The native chatbot was integrated into an iOS mobile application and on the event website to ensure all Pernod Ricard emmployees had access to it. With tens of thousands of messages processed during this week and a response rate of more than 96%, LEA successfully passed its first baptism of fire. LEA will be optimized and improved for the next years.
Expertime /Open applied its expertise to create this chatbot: consulting, interface design, conversation design, architecture, development, and of course a thorough monitoring during the event.