Lenôtre
CLIENT Lenôtre
Project Type Magento E-Commerce platform
Maison Lenôtre
Since 1957, Maison Lenôtre carries on the values of its founder: a passion for craft, a concern for a job well done, a search for excellence, and sharing a skillset. Maison Lenôtre is a large family of craftsmen who pass from generation to generation the art of revealing the character of the right ingredients.
The project
Maison Lenôtre called upon Expertime to strengthen its digital strategy and build a solid e-commerce platform. The whole of Lenôtre websites have been gradually taken over in Responsive Design, and then integrated on the new Magento technical platform.
The high-end and immersive design of the website showcases image, but does not neglect the ergonomics, in favor of an optimized customer experience and increased commercial efficiency.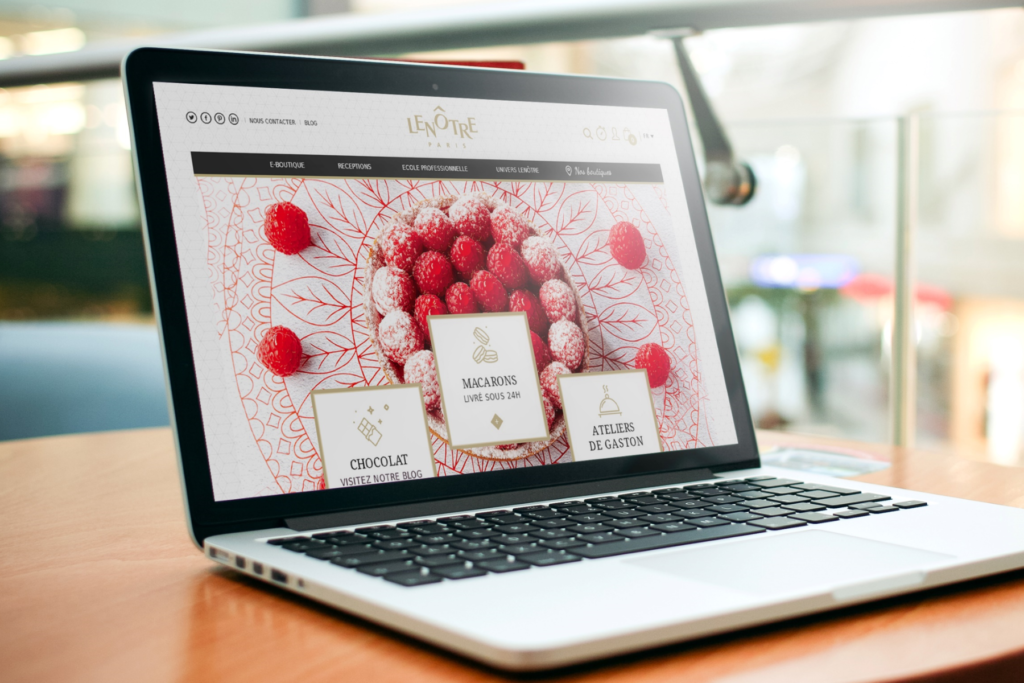 Initially chosen for its technological reputation, Expertime agency put its full spectrum of expertise to work: consuluting, design & ergonomics, development & support.
Nadège Charieras, Web manager at Maison Lenôtre:
"Never the word Partner had made so much sense.We were amazed by the professionalism, the sense of commitment and the empathy shown by the teams. We did not expect to combine collaboration and efficiency to that level. The truly genuine and caring relationship established by the teams was surely part of the answer."
Since the launch of the school's website, Expertime has been working alongside Lenôtre to build up the other websites for the firm and support the development of B2C and B2B e-commerce activities: direct online sales, development of services strategy, showcasing of the Lenôtre reception offer and online quote tools.