Popup Store APJ
CLIENT Perrier-Jouët
Project Type Mobile Ecommerce Order Platform
Maison PERRIER-JOUËT
Founded in 1811 in Epernay, Maison Perrier-Jouët is one of France's most historic champagne houses, but also one of its most distinctive, renowned for its floral and intricate champagnes which reveal the true essence of the Chardonnay grape and an enduring tradition of savoir-faire – an unparalleled expertise of only seven Cellar Masters since its foundation.
A boutique house with a family spirit, Perrier-Jouët has been profoundly influenced by its founders' love of nature and art – twin inspirations which allow it to create exceptional experiences and moments of wonder that enhance everyday life.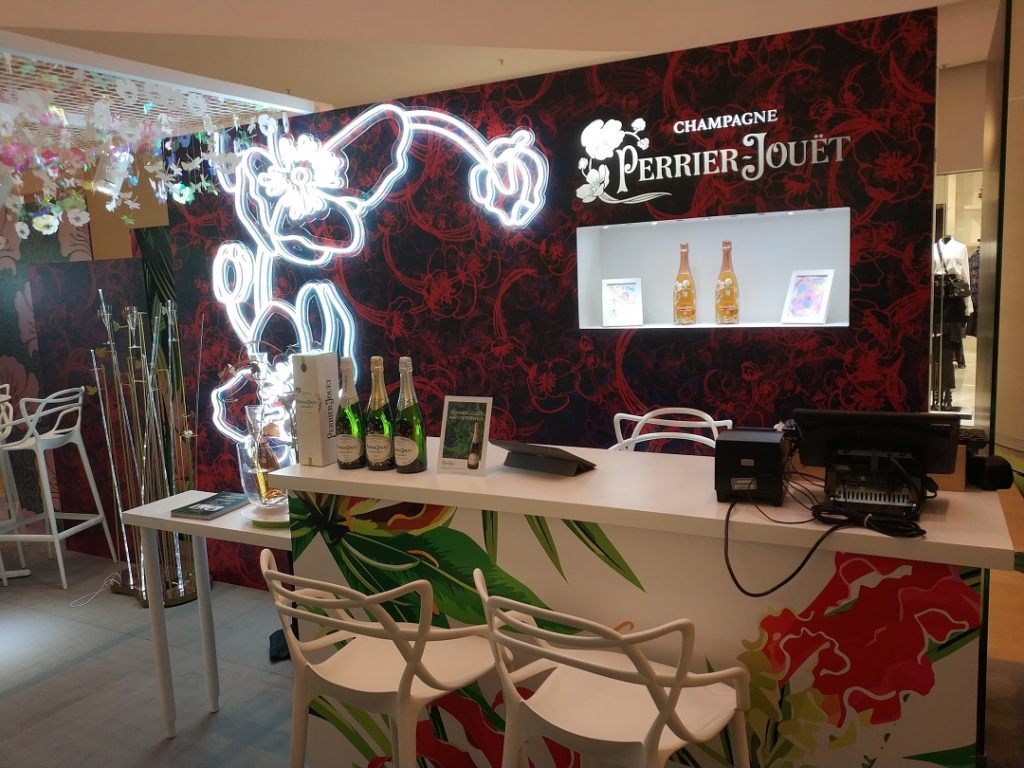 APJ Popup Store Project
For the second year, Perrier-Jouët is celebrating art and nature with the return of the Garden of Wonder Pop-up at Pacific Place from 19 March to 8 April 2018. For this year, the Garden of Wonder welcomes guests to an exclusive champagne experience set against the backdrop of captivating cutting-edge art installation, Becoming, by German-American duo Luftwerk.
Guests have the exclusive thrill of personalizing a bottle of Grand Brut with different colours, patterns and a personalised message at the Pacific Place pop-up – the only place outside of France where this service is available.
Expertime /Open has proudly collaborated with local Pernod Ricard Hong Kong teams and with the prestigious French champagne Maison Perrier-Jouët to develop a dedicated website / iPad application to allow guest to customize theirs bottles on their own and order directly from the platform.